Micro
The diminutive Micro is the smallest and lightest sound barrier, making it ideally suited to security installations where space is at a premium. The Micro contains an identical sound generator to that found in the more powerful Intenso. It also shares the same rugged aluminium/stainless-steel casing - albeit slightly shorter due to it containing four (as opposed to the Intenso's eight) transducers (sirens).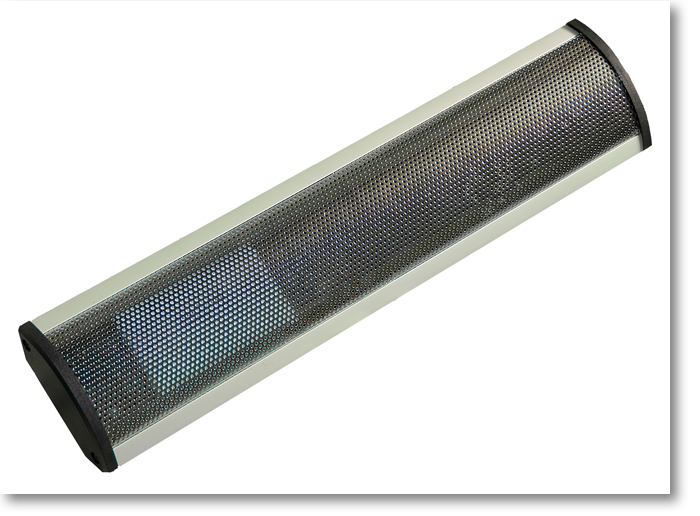 Typical applications:
The Micro is typically installed in situations where physical space constraints preclude the installation of the larger Intenso model. Also specified in situations where protection is required for a relatively small area (for example, inside a vehicle) that simply does not require the more powerful Intenso model. Examples include server cabinets, retail display cabinets, storage cupboards, vehicles.
Technical summary:
| | |
| --- | --- |
| Protective capability | Up to 35m2 |
| Acoustic effect | 122-124dB |
| Dimensions | 450mm x 106mm x 40mm |
| Weight | 1.4kg |
| Battery | 9.6V, 1800mAh, Ni-MH |
Data sheet:
Download

the Micro data sheet with complete technical specifications.