Intenso
The all-conquering Intenso is the most widely used and successful sound barrier to date. The Intenso's success in greatly enhancing the effectiveness of security systems stems from its extreme power, effectiveness and flexibility. Its stylish & attractive exterior belies the fury contained within - this attribute makes it ideally suited to installations where aesthetics are important.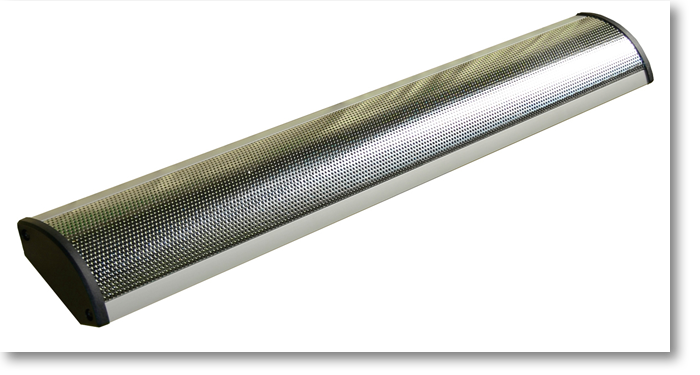 Typical applications:
A huge range of security applications within the commercial, industrial and residential realms. Typically used to provide directional protection for entry points and high-risk items, although also ideally suited for flooding a smaller area in Inferno's patented intolerable sound spectrum.
Technical summary:
| | |
| --- | --- |
| Protective capability | Up to 70m2 |
| Acoustic effect | 125-127dB |
| Dimensions | 685mm x 106mm x 40mm |
| Weight | 1.7kg |
| Battery | 9.6V, 1800mAh, Ni-MH |
Data sheet:
Download

the Intenso data sheet with complete technical specifications.