Outdoor
A rugged & environmentally shielded version of the Intenso, ideally suited to exposed installations. With an IP (Ingress Protection) rating of 54, the Outdoor is capable of operating in very dusty environments, as well as situations where water is likely to splash the unit. In addition, the Outdoor can tolerate temperatures within the range of -100°C and +600°C.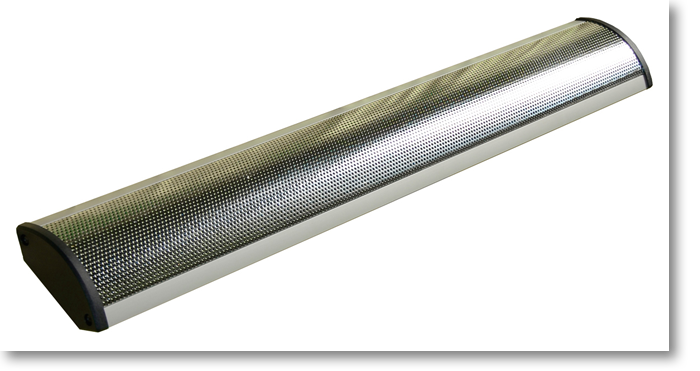 Typical applications:
The Outdoor is most often installed in harsh industrial and commercial environments where airborne particles, either dust and/or moisture, normally interfere with electrical components. It is also deployed above exterior doors/entry points that are often targeted by intruders as a 'soft' point of entry into a building. In this situation, the intruders are likely prevented from even accessing the inside of the protected area.
Technical summary:
| | |
| --- | --- |
| Protective capability | Up to 70m2 |
| Acoustic effect | 125-127dB |
| Dimensions | 685mm x 106mm x 40mm |
| Weight | 1.7kg |
| Battery | 9.6V, 1800mAh, Ni-MH |
Data sheet:
Download

the Outdoor data sheet with complete technical specifications.