Mobile
This system consists of an Intenso sound barrier, an infra-red motion detector and two remote control units for arming/disarming. A perfect solution for a huge array of installations, from temporary offices to cargo vehicles, storage sheds to insecure and/or temporary storage facilities. Once the sound barrier's internal battery is charged, the system can be armed via the remote, and can in fact operate for up to 3 days without any external power supply whatsoever. The sound barrier emits an audible chirp upon arming/disarning to indicate its status.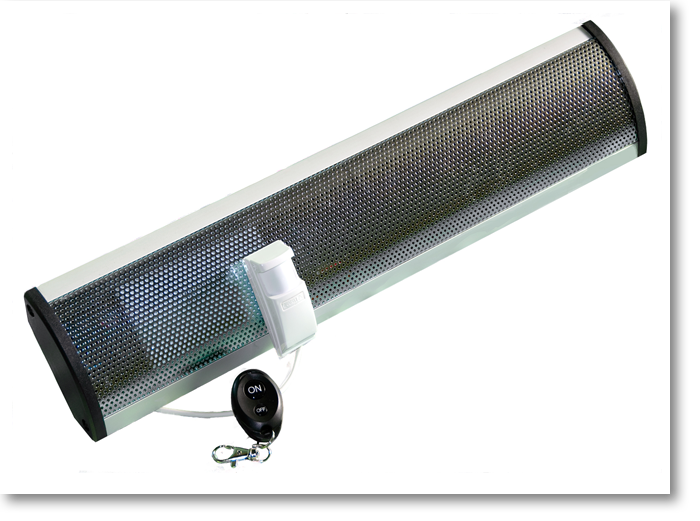 Typical applications:
The Mobile System is often deployed in temporary storage facilities such as shipping containers, mobile offices and tool sheds. These facilities are often targeted by intruders who take advantage of their weak exterior defences and valuable contents. In addition to stationary installations, the Mobile System lends itself to mobile applications such as technicians' vehicles, vehicles transporting valuable cargo, and marine applications such as yachts and launches.
Download

the Mobile data sheet with complete technical specifications.